Information for College Representatives & Exhibitors
Exhibit or advertise at the 2021 College & Career Fair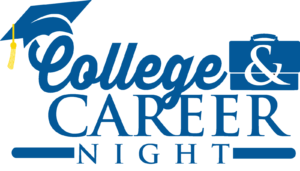 Junior League of Montgomery presents its 37th Annual College and Career Fair.
Dates: Monday, September 13, 2021
Registration fee: $300
Registration begins May 31, 2021
The deadline to register is Friday, September 3, 2021
Click HERE to Register as an Exhibitor.
The Junior League of Montgomery will also publish the book "A Guide to Scholarships, Grants & Loans." This guide will be available online during and after the event and is provided to students, parents, and hundreds of high school counselors. 
Organization representatives are NOT required to attend the event to be listed in the "A Guide to Scholarships, Grants & Loans." Please send changes/additions/corrections for this year's guide to jlmcollegeandcareer@jlmontgomery.org.

Advertising
To purchase an advertisement in our 2021-2022 Guide to Scholarships and Financial Aid, contact Lora Evans at 334-288-8816 or reserve during registration. The deadline for reserving advertisement space will be Monday, August 16, 2021.
Advertising prices are as follows:
| | | | |
| --- | --- | --- | --- |
| Front Inside Cover | $2,500.00 | 5 ½" X 8 ½" | Call 334-288-8816 to Reserve |
| Opposite Table of Contents | $2,500.00 | 5 ½" X 8 ½" | Call 334-288-8816 to Reserve |
| Back Inside Cover | $1,500.00 | 5 ½" X 8 ½" | Call 334-288-8816 to Reserve |
| Full Page | $1,000.00 | 5 ½" X 8 ½" | Reserve online |
| Half Page | $500.00 | 4 ½" X 3 ⁵/₈"  | Reserve online |
| Quarter Page | $250.00 | 2 ¹/₈" X 3 ⁵/₈" | Reserve online |