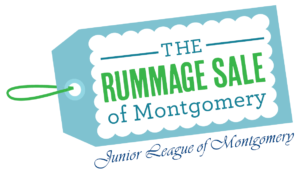 Thank you for your continued support of The Junior League of Montgomery!
The Rummage Sale for 2021 was successfully held via online action courtesy of High As The Sky Auction Company!
The next Rummage Sale will be held April 1st, no fooling, 2022 – In Person – at the Alcazar Shriners Temple.