Part-Time Job Opening at JLM!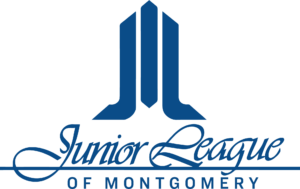 EMPLOYMENT OPPORTUNITY
Office and Technology Manager Part-time
Do you like to work in an environment that allows you to support volunteers and engage with partner organizations and businesses with various weekly tasks?
Would you like to support a women's volunteer program that has served the community since 1926?
Do you want to work part-time?
If you answered 'yes,' we have an opportunity for you!
The Junior League of Montgomery (JLM) is looking for an Office and Technology Manager – to work approximately 23 hours per week – who will provide administrative and logistical support to League members and its guests. This position is the first point of contact for our constituents and plays a vital role in caring for our building and our most important asset – our members.
High school diploma or equivalent required. Bachelor's degree preferred. No less than three years of experience working in an administrative support role is required. Other combinations of work experience and education will be considered. Previous experience as an administrative assistant or volunteer coordinator is preferred. Previous experience with Digital Cheetah or other volunteer platform software is desired.
August-May
Monday – Thursday from 9:00 am – 2:00 pm
Friday 9:00 am – noon
June – July
Tuesday – Thursday from 9:00 am – 2:00 pm (June – July) Hours may vary based on the needs of the League
Compensation is commensurate with experience. The Junior League Headquarters is a smoke-free environment. An Equal Opportunity Employer.
To apply, please submit a resume and cover letter, along with the Job Application – that includes hourly compensation requirements to: information@jlmontgomery.org:
Or
Junior League of Montgomery 3570 Carter Hill Road Montgomery, Alabama 36111 ATTN: Operations Council VP