In order to achieve the mission of the Junior League of Montgomery, we depend on many community partners. We are excited about the partnership with our Community Advisory Board. Each of these community partners will serve 1 or 2 year terms and work alongside the President and Board of Directors to actively advise on the organizational structure and community outreach efforts for the Junior League of Montgomery.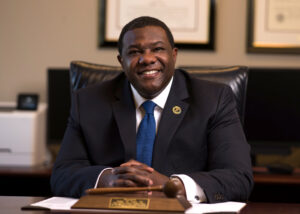 Judge JC Love
Probate Court Judge for Montgomery County
On November 15, 2019, Governor Kay Ivey appointed J C Love, III as the Probate CourtJudge for Montgomery County. Judge Love is the court's second African American judge and first licensed attorney since former Probate Court Judge Perry O. Hooper, Sr. (1965 – 1974).
Judge Love was born and raised in Montgomery, Alabama. He attended the Montgomery Public Schools and graduated from Jefferson Davis High School in 1997. Judge Love attended Morehouse College in Atlanta, Georgia where he graduated cum laude with a bachelor's degree in political science. While at Morehouse College, Judge Love served as Student Government Association President, member of the college's Honor, Conduct & Review Board, a charter member of Omicron Delta Kappa, and was a member of the college's Board of Trustees.
Judge Love formerly practiced with the law firm of Rushton, Stakely, Johnston & Garrett, P.A., one of the largest and oldest law firms in Montgomery, Alabama. Judge Love serves as president of the. Britton YMCA, president of the Mount Zion A.M.E. Zion Foundation, and serves on the board of the Montgomery County Bar Foundation and Red Tails Scholarship Foundation. He was recently selected to participate in Leadership, Alabama. Judge Love is a member of the Montgomery County Bar Association, the Alabama Lawyers Association, the Capital City Bar Association, the Montgomery – Tuskegee Chapter of the Morehouse College National Alumni Association, and the Montgomery Chapter of Kappa Alpha Psi Fraternity, Inc. Judge Love is married to Dr. Porcia Bradford Love, a Montgomery dermatologist. They are the proud parents of three children – Caroline, Catherine, and James. Judge Love and his family attend Mt. Zion A.M.E. Zion Church and St. Jude Catholic Church.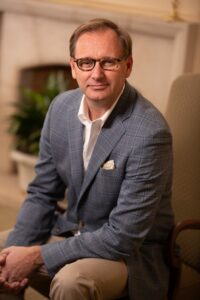 Tommy McKinnon
Vice President of Community Engagement–Baptist Health and
Executive Director–Baptist Health Care Foundation
With 30 years of experience in strategic marketing, public relations and communications, Tommy McKinnon serves as the Vice President of Community Engagement for Baptist Health and the Executive Director of the Baptist Health Care Foundation. Tommy oversees the establishment of integrated strategies, plans, and programs designed to ensure that all advancement, communication, marketing, and public relations efforts are cohesive, consistent and effective in supporting Baptist Health's mission and goals.
Tommy's career has included employment with Brookwood Medical Center, HealthSouth Corporation, Miller Communications and Source Medical, all located in Birmingham, Alabama.
Tommy believes in giving back to the community through past and present service on several local and regional and national boards, including YUGO Ministries, Medical Outreach Ministries, the Wellness Coalition, Girl Scouts of Alabama, YMCA Camp Chandler Board and Junior League Community Advisory Board. Tommy is also a member of Leadership Montgomery Class XXV.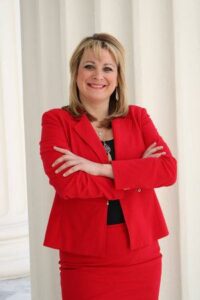 Jada Shaffer
Sr. Region Lead, Government Affairs American Heart Association
Growing up in Montgomery, Alabama, Jada has dedicated her entire professional career to fighting for equitable systems and sound public policy solutions that create deeper, sustainable change in Alabama.
As Government Relations Regional Lead for the American Heart Association, Jada is charged with advancing equitable public policy at the local and state level in Alabama, Mississippi and Tennessee.  
Prior to joining the American Heart Association in December 2018, Jada served as legislative liaison with The Jones Group, LLC. She has previously served as campaign director for VOICES for Alabama's Children, campaign manager at American Cancer Society Cancer Action Network and membership Director at the Alabama State Employees Association.  
 As an advocate at Heart, Jada has a proven track record and the passion to help advocates and organizations navigate the political process. She is particularly passionate about ensuring race equity by advancing policies that can improve health outcomes and prevent future harm to communities of color.  Most recently Jada led efforts to extend postpartum Medicaid from 60 to 365 days; improved standards in childcare- moving Alabama from 33rd in the nation to 5th in childhood obesity prevention and improved our statewide stroke systems of care.  
Jada currently serves on the Alabama Healthy Start, Healthy Future Coalition, as well as the Tobacco Free Alabama Coalition, the Alabama Obesity Task Force, and the Women's Fund Advocacy Committee. She is also the Co-founder of the Cover Alabama Coalition, working to expand Medicaid. Jada has previously served on the Board of the Chemical Addiction Program, the Board of the Alabama Kidney Foundation, the End Child Hunger Task Force, the Wellness Coalition, Montgomery Obesity Task Force, Smokefree Montgomery Coalition, and on numerous other task forces that advance policy. Jada is certified in organizing and grassroots development by the Midwest Academy: Direct Action Organizing, M & R Strategies: the  Power Prism, the Industrial Areas Foundation: Faith and Community Organizing and Building Powerful Partnerships. 
Jada resides in Montgomery. She enjoys advocating for children, traveling, and spending time with her family, Tyler, Sarah, Davis and Avery.  Jada is a member of Church of the Highlands.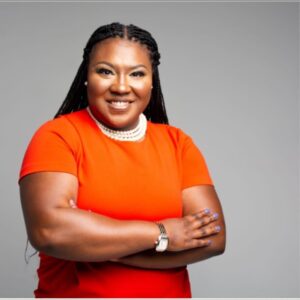 Marche Johnson
City Councilor, Montgomery, AL – District 3
Marche′ Johnson is the City Councilor of District 3 in the City of Montgomery where she is responsible for a constituency of approximately 26,000. She is on a mission to create a more sustainable, inclusive, and resourceful community. She is focused on increasing surveillance, visibility, and effectiveness with neighborhood associations. She also has goals to mediate crime by establishing relationships between law enforcement and community members.  Prior to being elected to her role as City Councilor, Marche gained experience in lean six sigma, logistics and operations as a logistician in the U.S. Army, where she served 13 years.
Marche` was born in Montgomery, AL where she graduated with honors from Lee High School in Montgomery, Al. She holds a B.S. in Psychology and M.S. in Human Services. Marche is a graduate of the James W. Wright Leadership Development Institute, Leadership Montgomery Torchbearers Class VIII, and the Women's Entrepreneurship Program at Cornell University. Marche` is also a published author of a children's book, "Dear Bully".
 Marche` was awarded the Army Commendation Medal (3), Army Achievement Medal (6), Army Good Conduct Medal (2), National Defense Service Medal, Iraq Campaign Medal, and Global War on Terrorism Medal, NCO Professional Development Ribbon, and Army Service Ribbon. She was featured in the City of Montgomery's documentary "382: Organizing for the Future" ; she has also been featured in numerous magazine articles. She has also spoken at several industry events, including the She Should Run Conference. She also organized the first-ever TedX for women in the city of Montgomery. You can always find Marche` actively engaged in schools and community projects across the city of Montgomery!
Marche`is currently a member of the Junior League of Montgomery, NAACP- Montgomery Metro Branch, Alabama League of Municipalities Board member, Montgomery Public Schools HIPPY Program board member, and Baptist Health East Board Member. Marche` is the mother of two boys Kaleb and Karter.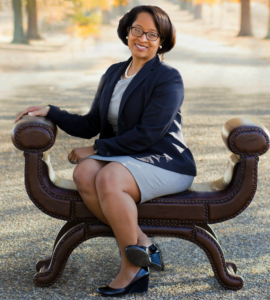 Judge Monet Gaines
Montgomery County District Court Judge
Judge Monet McCorvey Gaines is a native of Montgomery, Alabama. She is the daughter of Dr. Roosevelt and Vivian McCorvey. Judge Gaines attended Johns Hopkins University in Baltimore, Maryland where she obtained a bachelor's degree. Thereafter, Judge Gaines received her law degree from the University of Alabama School of law.
Prior to taking the bench, Judge Gaines worked as an associate in the law firm of Thomas, Means, Gillis and Seay, P.C.  Thereafter, Judge Gaines worked for the Alabama Attorney General's Office for thirteen years.  In this position, Judge Gaines acted as legal counsel for various state agencies. Monet also counseled and advised elected officials regarding state laws.  Monet has been an active member of the Alabama State Bar, where she has held positions such as Vice President of the Bar, Chair of the Disciplinary Commission and Chair of the Diversity Committee, to name a few.
Judge Gaines has been serving as a Montgomery County District Court Judge since 2018.  Judge Gaines fully believes she is continuing the legacy of service to the citizens of Montgomery County that was established by her father, Dr. McCorvey.