Holiday Market Schedule & Information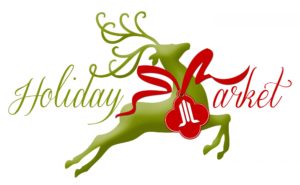 Please join us for the
31st Annual Holiday Market
October 9-12, 2019 at the
Cramton Bowl Multiplex
220 Hall St, Montgomery, AL 36104
Advanced ticket sales end on October 4th at noon!
Advanced General Admission: $5.25 online
Prancer's Preview Party: $40
Three Day Pass: $15
General Admission at the door: $10
Military (with Military ID): $5
Senior Citizens (65+): $5
Children 10 & under: FREE
Purchase your tickets online or at an outlet near you!
Barb's on Mulberry
Gigi's Cupcakes – Montgomery
My Kids Attic
River Bank & Trust
Servis First Bank
Synovus Bank – Carmichael Road Branch
The Shoppes At EastChase Office
Santa's Breakfast Tickets can be purchased online or at one of the following locations:
Barb's on Mulberry
Gigi's Cupcakes – Montgomery
Market Schedule
Wednesday, October 9th
Prancer's Preview Party & Silent Auction 6pm – 9pm
Thursday, October 10th
Shopping Hours 9am – 9pm
Spirit Night 5pm – 9pm
Door Prizes from Alabama, ASU, Auburn, Troy, and more!
Friday, October 11th
Shopping Hours 9am – 9pm
Girls' Night Out 6pm – 9pm
FREE Shopping Bags for the FIRST 200 Shoppers
Discounts given at Merchant Booths
Saturday, October 12th
Shopping Hours 9am – 5pm
Breakfast with Santa 9am – 11am **
Photos with Santa (Bring your own camera!) 9am – 2pm
** Breakfast with Santa is a separate ticket and does not include general admission tickets for parents
If you have been a merchant before, please log in and apply to be a merchant from your home page. If you need assistance logging in, please contact   Holiday Market Merchant Chair.
If you are interested in becoming a merchant, and have not been one before, then click here to apply for a merchant profile.