On an annual basis, the Junior League of Montgomery's (JLM) Community Research Committee accepts grant applications for funding and volunteer placement.  We strive to support a variety of local community organizations that provide programs that fit within our organizational goal of "strengthening families."
Money raised via our annual Holiday Market and other fundraising projects provide the funds to support our Community Research grants. The JLM is proud to have donated over $400,000.00 to community groups over the last five years. The JLM has helped complete projects at a variety of local non-profit organizations including Montgomery Area Non-Traditional Equestrians (MANE), Brantwood Children's Home, IMPACT Alabama, Common Ground, and House 2 House.
Grant-funded organizations also receive a commitment of member volunteer to assist with completing funded projects.
---
Grant Application
Download our grant application. Applications and supporting materials should be submitted via e-mail only, to JLM Community Research, by 11:59 p.m., August 21, 2019.
Applications are considered by the Committee during the Fall, with funds awarded in May.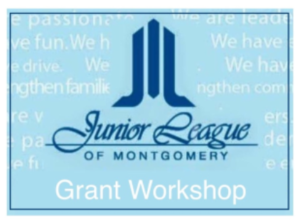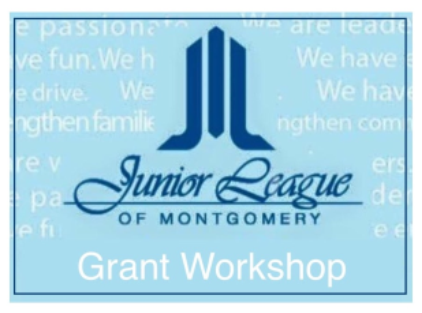 Download the materials from our Grant Workshop.   Enclosed you will find the powerpoint from the workshop, our community grant guidelines, a community grant checklist, and a project proposal.
---
Community Assistance Fund
The Community Assistance Fund provides a means for the Junior League of Montgomery to respond quickly to limited funding needs of non-profit agencies. A volunteer component is not required and requests may come from outside our focus area. This fund enables the League to share resources without project commitment and increase our impact and visibility in the community.